St Patrick's Day 2020 – 10 ways to have fun!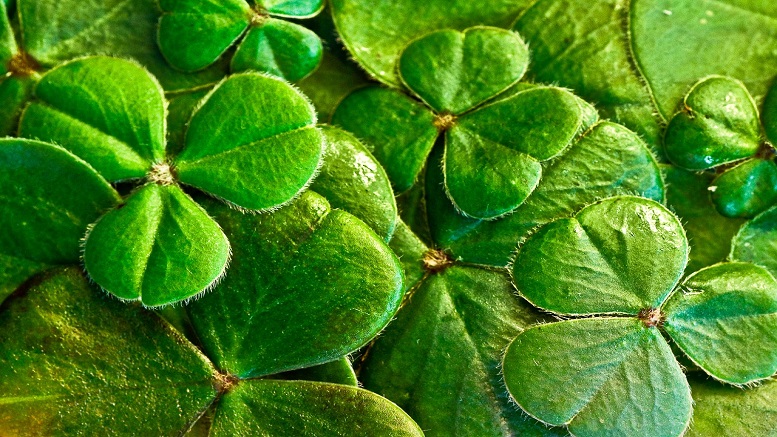 Many things come to mind when St Patrick's Day 2020 is mentioned; the colour green, bar crawls, leprechauns, parades and, of course, Ireland (just to name a few!). The 17th March is a day of celebration, and day of recognition for the Patron Saint of Ireland, and it's only 2 weeks away.
The most important thing is to enjoy the day when it comes around each year! So, whether you're spending St Patrick's Day 2020 celebrating with your friends in a bar or pub, or spending the day at home with your family, take a look at these 10 ways you can have fun on St Patrick Day…
Drink something green – beer isn't the only green drink you can sip on for St. Paddy's Day (although it is a pretty fun one!). There's plenty of other green beverages you can buy, or create yourself, that are non-alcoholic, which means the kids can join in too. Try some fizzy Limeade or make a healthy green smoothie!
Get creative – why not spend some time making St. Patrick's Day crafts to get in to the spirit of the day? Your little ones will love making shamrock wands and their own shamrock pins!
Watch some Irish films – get the family together, grab some snacks (including green popcorn!) and spend the evening watching some of the best Irish movies. Have a look on Google if you need some ideas for which films will be most fun.
Head to a parade – get out your favorite green outfit and spend the day at a St. Patrick's Day parade. But be prepared for a full day of excitement as the fun and festivities usually last way after the parade is finished!
Make some desserts – whether it's cupcakes, brownies, cookies or a three tier chocolate cake for the family to share, all you need is some green icing and decorations to bring St Patrick's Day 2020 to life! Baking is always fun, whether you're doing it on your own or with some help from your little ones.
Host a party or brunch – even though St Patrick's Day is on a Tuesday this year, it doesn't mean you shouldn't enjoy a festive get-together. Why not celebrate on the weekend before, or after, the 17th March? Invite your family and friends over for yummy treats and fun games – all relating to St Patrick's Day itself of course!
Cook something traditional – why not make a traditional Irish stew for you and your family to enjoy on St Patrick's Day? Much of the stew can be made in a slow-cooker, so you can still go about celebrating the day and come home to a perfectly-cooked meal!
Bake a soda bread – a very traditional (and delicious!) Irish speciality, soda bread always adds a festive flair to every St Patrick's Day celebration. Whether you decide to make it more like cake or actual bread, it's yummy and a great way for kids to develop some cooking skills!
Learn the history behind the day – as well as celebrating the day, we should all know the history behind St Patrick's Day, so why not spend some time reading up on how and why it started, and who Saint Patrick actually was? If you already know, you could pass your knowledge on to your friends and family.
Wear something green – no matter what you decide to do for St Patrick's Day 2020, whether you go out or stay home, you can spend the day in the colours of the Irish flag (or just green!). See what you've got in your wardrobe and don't forget to take pictures on the day.