The best ways to make money from home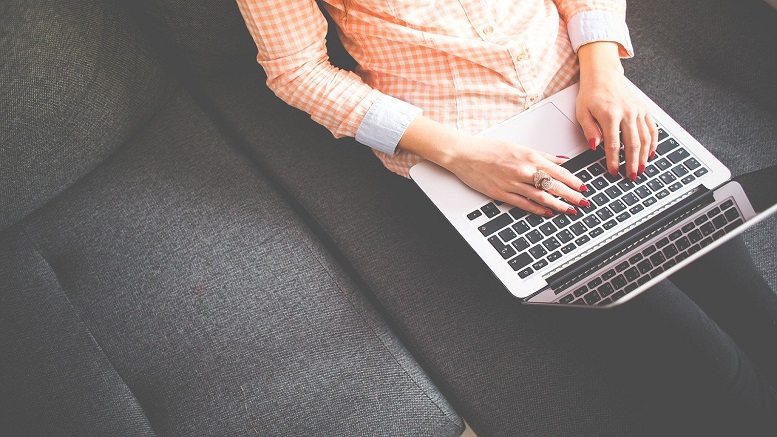 What are the best ways to make money from home? Is it even possible?!

For most people, leaving their home every day to go to work is reality – getting up in the morning, commuting to work, and spending 8 hours there to earn a salary is how we live our lives! But even those people who love their jobs would probably like to work from home some days, just to make things a bit easier. Furthermore, if there were easy ways to make money from home, we're sure plenty of people would like to know about it!
Although the majority of people do have to go to work every day, this doesn't mean there aren't other ways to earn some extra cash when you're not working. One of the best ways to make money from home is, of course, Qmee! Remember, Qmee isn't a job (it's a free app) and won't be able to replace your full time job BUT it's a great way to earn some extra dosh, in a really fun way, when you're sitting at home watching TV, or even when you're out and about.
One of the reasons why Qmee is one of the best ways to make money from home is there's more than one way to earn your cash rewards…
Take part in surveys – whether you want to use Qmee on your laptop/desktop, or you want to use the mobile app, taking surveys is a great way to earn rewards. As soon as you sign up to use Qmee, you're asked to complete your survey profile – this is so we can provide you with surveys that are specifically tailored to you and your profile. The more tailored the surveys, the more interesting, fun and relevant you'll find them.
Complete some cashback offers – you can earn cash rewards with Qmee's cashback offers; our hand-picked money earners! Whether you're looking to change your internet provider, buy a new phone, or even start enjoying a weekly meal plan, with these specially chosen cashback offers you'll be getting a free cash reward at the same time as doing something you were going to do anyway – it's a win-win situation! You can also save money by using Qmee's deals and coupons for some of the brands you love.
Refer your friends – once you've been using Qmee for a while, you'll have the option to refer your friends to join Qmee too; for every friend you refer, you'll receive a £1/$1 reward when they make their first cash out to PayPal.
Search online – Qmee offers cash for searching and shopping online when using your desktop or laptop. The Qmee browser app allows you to earn while you search on your favorite sites and engage with your favorite brands. Just install the Qmee browser app and get searching!
There are also some other reasons why Qmee is one of the best ways to make money from home, including the fact your rewards are all cash – not points or swag – proper cash that's added to your Qmee account in real time. There's also no minimum cash out amount so you can cash out your rewards to your PayPal account at any point (even if you want to cash out just 5c/5p).You don't need to wait until you've earned a certain amount, just link your PayPal account and cash out as soon as you're ready. If you don't fancy cashing out to PayPal, choose a gift card or donate your rewards to one of the charities we work with.
So, if you're looking for something fun to do in your spare time (when you're not having to work!), and looking for one of the best ways to make money from home, take a look at Qmee today and get earning!