The coolest museums around the world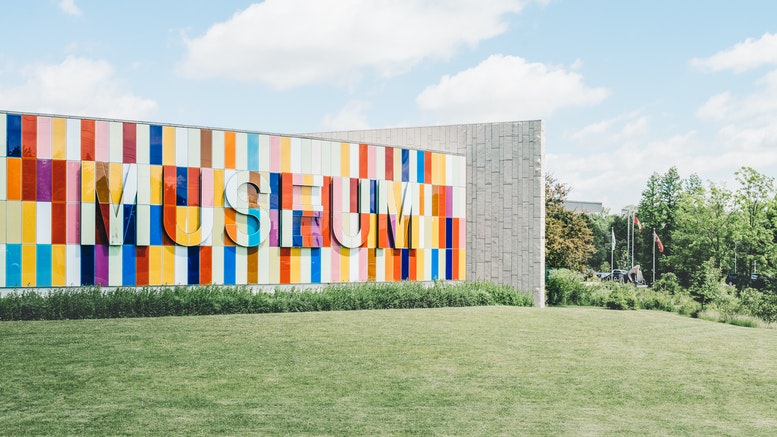 Today is Museum Day and to celebrate we wanted to find out where the coolest museums in the world are.
Some of the most educational, interesting and strangest things can be found behind the walls of a museum. No matter what your interests are, somewhere in this world there is probably a museum dedicated to keeping the history behind it alive.
However, even with all the wired and wonderful things kept in museums, they're not a common destination for many people. So we hope that this list will spike up interest and maybe you could even pay your local museum a visit. You never know you might actually love it! Not to mention it's a really budget-friendly activity that the whole family can enjoy.
1.Miraikan: The National Museum of Emerging Science and Innovation – Japan
If you love Science Fiction then you'll definitely love this museum. Located in Japan The National Museum of Emerging Science and Innovation looks just like a scene from a science fiction movie. Fully dedicated to the future this museum is home to loads of fun and futuristic exhibits. Visitors can spend the day taking virtual tours to space or hanging out with the museum's famous humanoid robots.
2. Computerspielemuseum – Germany
Berlin's Computerspielemuseum is all about gaming. If you love playing games then this is the perfect place for you. With over 300 exhibits and 14,000 games, it's literally gaming heaven. The museum is known for celebrating the classics, as well as showcasing the future of gaming with state of the art virtual reality exhibits. If you've ever wanted to see the largest Pac-Man controller then you'll need to pay Computerspielemuseum a visit.
3. International Spy Museum – US
Have you ever wanted to be a secret agent? If the answer is yes – then this is the perfect museum to visit. Located in Washington, D.C, the International Spy Museum is home to undercover operations, secret gadgets and loads of cool spy artefacts. The museum also hosts a regular slumber party which is pretty cool.
4.CosmoCaixa Science Museum – Spain
At the CosmoCaixa museum, visitors get to learn about nature and science by becoming a real-life scientist for a day. This Spanish museum is also home to a Flooded Forest with more than 100 living species including birds, insects, and fish. If you visit this museum you can even take a walk through evolution, starting with the Big Bang. Or watch a show about the history of space and time.