5 Ways to Save Money on Groceries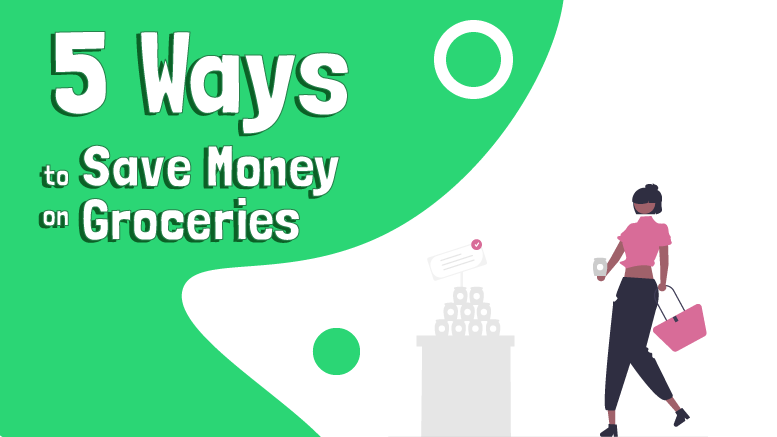 Grocery bills got you feeling blue!? Fret not, these 5 ways to save money on groceries are ready to turn that frown upside down! Let's take a walk down the 'Qmee Savings Tips' aisle and gather tips and tricks to keep more Washington's in your wallet!
Say goodbye to overpriced produce and hello to smart shopping strategies – let's go!
#1
Compare prices
Grocery stores often have different pricing strategies, and some may have lower prices for certain products. So, by comparing prices, you could take advantage of these differences and purchase your items at the lowest possible cost.
Additionally, grocery stores often have sales and promotions that can provide significant savings, and these can also differ from item to item. Alternatively, you can check our cashback and deals sections, to find awesome deals from your favorite brands for groceries.
To save the time of bringing out your detective's magnifying glass and hunting for price differences, you can use sites like MyGroceryDeals to keep your detective work on a single platform!
#2
Purchase in bulk
Buying long-lasting items like rice, pasta, canned goods, breakfast cereal, snacks, and condiments can be purchased in bulk. By doing this, you can store it for a long time without it spoiling.
Buying these items in bulk can lead you to significant savings when compared to buying them in smaller quantities.
#3
Use a prepaid card
By using a prepaid card, you can limit your spending to whichever amount you've loaded onto it. This can be a great way to limit the attraction for overspending or impulse-buying when shopping.
More so, prepaid cards often come with budgeting tools and other similar features that could help you in managing your finances – so, it's definitely worth trying!
#4
Reuse leftovers
Every year, many, many people across the world throw away a significant amount of food. This discarded food can amount to hundreds (if not, thousands) of dollars in wasted groceries per household. By using leftovers instead of throwing them in the trash, you can save money on your grocery bill, but also reduce your environmental impact.
It should go without saying that leftovers can be quickly & easily transformed into new, delicious meals – as long as you can spare a little creativity and effort!
#5
Try frozen foods
In terms of vegetables, fruit, meat and fish, you'll often find that buying them frozen typically costs less than their fresh counterparts.
Also, it's worth noting that their availability for usage is more on your side than fresh produce is. This is down to the fact that you can use what you want, when you want. Of course, this can vary a little, if the item has to be first thawed in order to use.