Black Friday 2019 – are you ready for it?!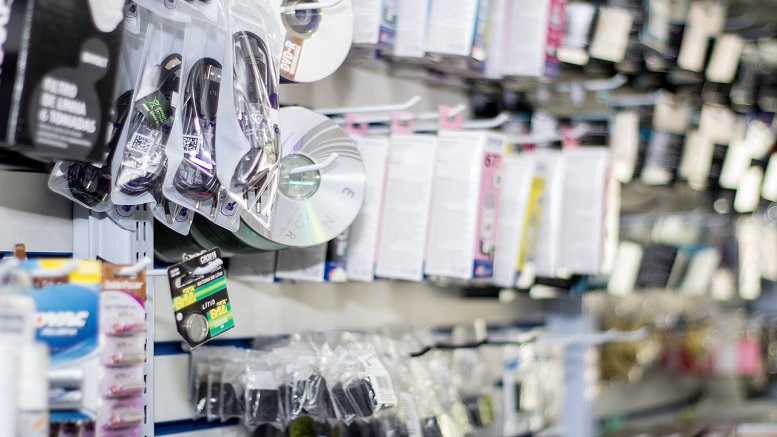 Black Friday 2019 is just over two weeks away and we are more than ready for the offers, deals and sales that many brands promote on this day and this day only! In case you're not 100% sure, this year Black Friday lands on November 29th, so get that date in your diary if it's not already in there.
Not everyone knows when Black Friday started or where it came from, so let's have a look at the history of the day before getting excited about Black Friday 2019…
"Black Friday" is an informal name for the Friday following Thanksgiving in the US. Since 1952, the day after Thanksgiving has been regarded as the beginning of America's Christmas shopping season (although the term "Black Friday" didn't become widely used until more recent decades). This day has traditionally been observed by the US, but many other countries now take part too – including the UK, Canada and Australia – and it's the day that many stores and brands offer highly promoted sales, deals and offers, and open extremely early (such as at midnight).
Every year, Black Friday is different; the offers and deals are different, customers are looking for different products and the top trending products change. So, we've decided to have a look at what the most searched for products have been over the past week to get an idea of what people are looking to buy on Black Friday 2019 and what should, therefore, have the best deals on…
In general, electronics are some of the best products to buy on Black Friday as they always have great deals and sales available. It looks as though the top searched for products at the moment are the Samsung Galaxy, bluetooth headphones and the iPhone 11. It's likely that all of these products will have some kind of discount on the 29th! Apple watches and Apple Airpods are also amongst the top trending products as well so keep an eye out for sales on Apple products during Black Friday 2019.
Video games and consoles are another great category of products that see big drops in prices for Black Friday. This year, it's the Nintendo Switch that seems to be the most popular (or at least, the most searched for!) followed by the Xbox One and Playstation 4 (PS4). Games such as Call of Duty and Pokemon Sword are at the top of the trending pile, so they should have great deals available in a couple of weeks.
In regards to home appliances and Black Friday 2019, Hamilton Beach has been the most searched for brand recently – followed by Dyson and their appliances! If you can wait a couple more weeks before buying a new hoover, blender or any other home appliance you've wanted all year, you're likely to get a much better price on Black Friday than if you go ahead and buy the product now.
Clothes, toys and TVs are some more of the best products to buy on Black Friday as they always see big discounts, great sales and brilliant offers – no matter which brand you're looking to buy. Remember, when you're trying to save cash on Black Friday 2019, the most important thing is to have a plan rather then to impulse buy – if you go to a store with the idea of looking at what's on sale and making a "there and then" decision, you could end up spending more money. So over the next couple of weeks, have a look at what's on sale, see if it's right for you, and then look for the best price.