Celebrating Memorial Day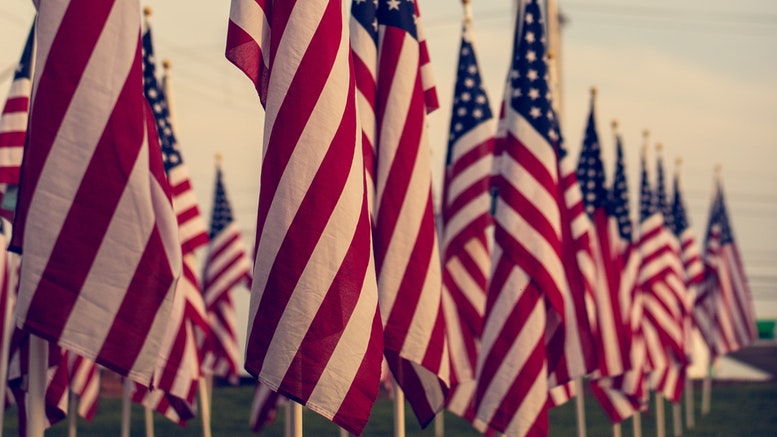 Next week the United States will be celebrating Memorial Day (May 31st). It's a day that marks the official beginning of summer so it's often spent enjoying picnics and BBQs, and relaxing with family and friends. But we mustn't forget Memorial Day is an important holiday established to give people time to honour and remember the men and women who have served in the US armed forces.
Memorial Day was originally initiated to honour the soldiers who died during the American Civil War but in the late 19th century the holiday expanded to include the deceased veterans of all the wars fought by America. In 1971, Memorial Day became a federal holiday.
So as well as your picnics and BBQs, here are some great ideas for things you can do to celebrate Memorial Day this weekend:
Decorate with flags…
It's a tradition of Memorial Day to decorate the graves of fallen soldiers with the American flag. So why not bring that tradition home? Break out the red, white and blue and decorate your home with the stars and stripes! You could even dress in the American flag colors for the day too!
Join in the National Moment of Remembrance…
At 3:00pm (local time) the National Moment of Remembrance asks Americans to pause in an act of national unity, for one minute. This is to remember those that have fallen during the wars of which America has been a part of. So whether you're in the middle of enjoying your BBQ, or you're just relaxing with your family, remember to be silent for one minute and think about the sacrifice the fallen soldiers made for their country.
Buy a poppy…
During this week leading up to Memorial Day, members of the Veterans of Foreign Wars take donations for poppies. Buying a poppy is a great way to show your support and respect for the holiday. Your donation will help to maintain state and national rehabilitation programs for war veterans.
Thank a war veteran…
As well as remembering and honouring the fallen soldiers, Memorial Day is the perfect time to thank the soldiers past and present who are here with us today. Many soldiers attend Memorial Day parades and services so if you get the chance, thank them for everything they've done.