How to Save Cash on Amazon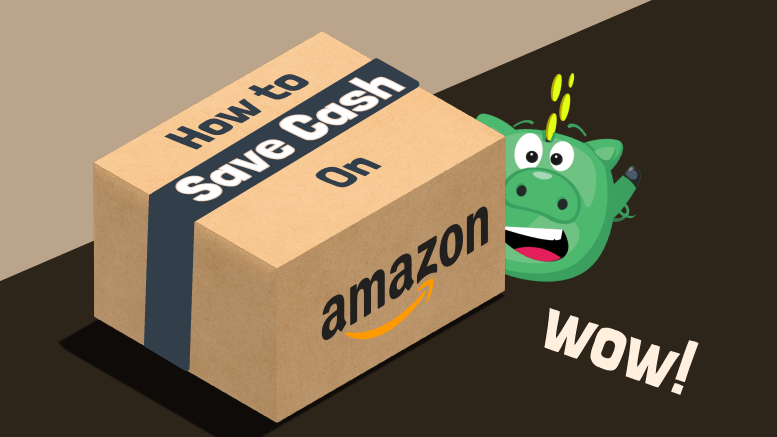 Don't worry, there's nothing fishy going on here! We aren't about to tell you to "use the five finger discount" or "wear a black & white striped sweater and carry a bag with a dollar sign on it"! Fear not, your life as a law-abiding citizen can continue untarnished – this method on how to save cash on Amazon is well within the law!
What is this special secret that we're gatekeeping, you ask? Well, that would be…
Amazon Warehouse
Don't panic, it's not how it looks! This isn't a recommendation to take a trip to your local Amazon warehouse in an attempt to strike a bargain with the employees on that top-tier air fryer that you'd missed on Black Friday and haven't stopped thinking "Just one more day, all I needed was one..more..day" 😭. But that's totally a completely baseless hypothetical…
Moving on, what we're ACTUALLY recommending is that you head to 'Amazon Warehouse'.
What is it?
This branch of Amazon offers items that, although, are in a good condition, don't meet the standard of 'new' set by Amazon. As a result, these items are sold for discounted prices!
What can I get?
Just like Amazon, you'll have a large array of items in a long list of departments to choose from. In particular, Amazon Warehouse gives you the option of browsing through a total of 34 departments, this includes (but not limited to): Home & Kitchen, Toys & Games, Electronics, & many, many more!
What can I expect?
The signs of wear will vary case-by-case, but that could range anywhere from a small scratch to the box to the missing of insignificant accessories like the manual or plastic packaging. Don't worry too much, though! In our experience, the items are much closer to new than they are to used or damaged. To be clear, this isn't a roll of the dice situation, you'll get an idea for the fault before making your purchase.
So don't panic, you won't have to be huddled around in a parking lot with a group of strangers, shouting "YUUUUP!" as you bid on the mystery contents of someone's garage anytime soon (niche reference? Shoutouts to the MVPs that got it – you're the apple of my eye 😂💚)!
Can I get great deals on NEW products?
You'll have to keep an eye on Qmee's cashback deals for that one… 😏