Ideas for frugal family Christmas gifts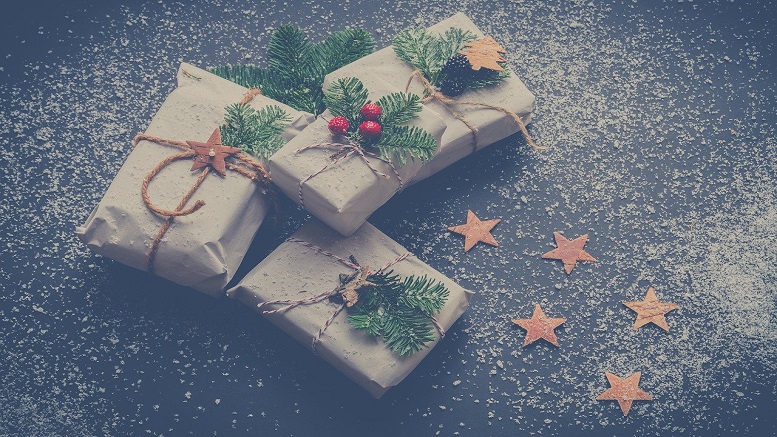 Deciding to have a frugal family Christmas is always a great way to ensure you don't overspend during the holiday season, especially when it comes to buying gifts. It's extremely easy to get carried away when shopping for the festivities; decorations, gifts, food and drink will all be on the list. However, your bank account won't appreciate it if you spend every penny and go completely over the top!
Having a frugal family holiday season is not only a brilliant way to spend less and save more, it's a really fun way to remind ourselves what Christmas should be all about: spending time with our loved ones (not spending money on them for materialistic things). Being together throughout the festivities, and spending as much time as possible with your family, makes Christmas more special than getting the newest gadgets or giving the most expensive gifts.
Saying this, giving and receiving gifts is a big part of Christmas that we can't ignore – and it's a very enjoyable part of the day! So, we've come up with some ideas for frugal family Christmas gifts that mean you won't have to spend too much or go over-budget, but you'll still get to have fun swapping presents on the 25th December…
Bake your gifts – who doesn't like baked goods throughout the festive season? Mince pies, gingerbread biscuits, Christmas cake – there's so much to choose from! This is a great gift to give someone you love as they'll know you've put time and effort in to making something from scratch for them. You'll only have to pay for the baking ingredients (and they won't cost much at all), and then find a recipe for something you know your family member will love – then away you go! You could even pop to a craft store to find a nice box to present your baked goods in which will add to the presentation of the gift.
Create a themed gift basket – whoever the gift basket is going to be for, choose something they love and then theme it around that. A great one to do is a "movie-night gift basket" – all you'll need is some packets of popcorn, some hot chocolate, a set of pyjamas and some old school DVDs and you're done! You can put as little or as much as you like into the gift basket, depending on your budget – but no matter what theme you choose, overall this is a great frugal gift the whole family can enjoy.
Make a scrapbook – memories are so important, especially the memories we have of our family, friends and loved ones. So why not make a scrapbook of memories, including as many photographs as possible, for your frugal family Christmas gift? The time you put in to creating the scrapbook, and the memories you add to it, will be more special to your loved one than if you spent $1,000 on a gift for them.
Buy a board game – this is one the whole family can get involved with, no matter who the gift is for! Christmas is a great time to have some fun and play a few board games after dinner. You can find great games online (try Amazon and eBay to start with) that don't cost too much, or you can even try second-hand or charity shops.
Give them something handmade – handmade jewellery is always a lovely gift to give and it doesn't cost much to make either; just pop down to your local craft store as they'll have all the bits you need. Or what about a handmade photo collage? You'll just need to print off some family photos and buy a frame! The fact that you're giving a handmade gift, rather than just having gone out and bought something, always means a lot to family members.
There are plenty of ways you can keep your Christmas gifts frugal this year so don't panic about spending everything you have! Just get creative and your family will love the time and effort you've put in to their gifts.