Money saving DIY tips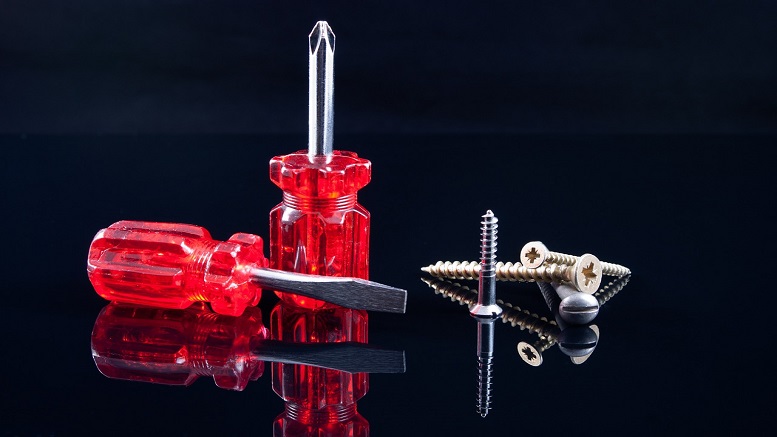 DIY jobs around the home can often feel like a chore, so many of us end up paying other people to do them – and a lot of the time we end up paying much more than necessary. Whether your bedroom needs a new lick of paint or a few of your floor tiles need replacing, you could be doing a lot of money saving by taking on the job yourself.
Home improvements can seem like a scary prospect when you're not a professional and haven't done much DIY before, but if you take it slowly and make sure you read up about what it is you need to do you may find it easier than you think.
We've put together some money saving DIY tips for you that'll help when it comes to the odd jobs you need doing around your house…
Don't rush when painting – if the job you need doing is painting a room in the house, make sure you take your time. If you chuck some paint in a tray, grab a roller and start speed painting, you're going to end up making more work for yourself in the long run. It'll cost you money to sort out splashes of paint on the carpet and furniture, and streaky lines on the walls. If you plan the job and take your time you've got an increased chance of getting it right the first time.
Watch some "How-to" guides – you can easily sort out all of those small DIY jobs you've put off in the past without splashing the cash just by watching some helpful videos on YouTube – there's loads on there! From fixing leaky taps to putting up a new fence, you'll find a video for every DIY job imaginable. You'll become a DIY pro around the home just by watching a professional do it himself, and the best bit is you don't have to pay anything to watch him!
Research where to buy materials – before heading off to the big industrial DIY shops, why not check our your local, independent DIY store because chances are they'll have everything you need for half the price. By browsing in different stores before buying the materials you need you're more likely to find some great bargains and keep the cost of your home improvements down.
Remember, you can't do it all – there are some jobs that you'll be unable to do and will need a professional for – anything that involves electricity or gas. Although for these bigger projects you will have to pay someone else, that doesn't mean you won't still be able to save money. Make sure you talk to as many friends and family members as possible as they may have some great recommendations, and always get at least 3 quotes before making your decision on who to let take on the job.
Whenever you decide to start a DIY job, remember that accidents can sometimes happen so make sure your insurance policy covers you before you start drilling holes around the house; it's better to be safe than sorry so just give your insurance company a quick call to double check.
Have you got any DIY jobs that you're planning to start this weekend? Let us know what they are or if you have any DIY money saving tips by leaving a comment below..