Save on Thanksgiving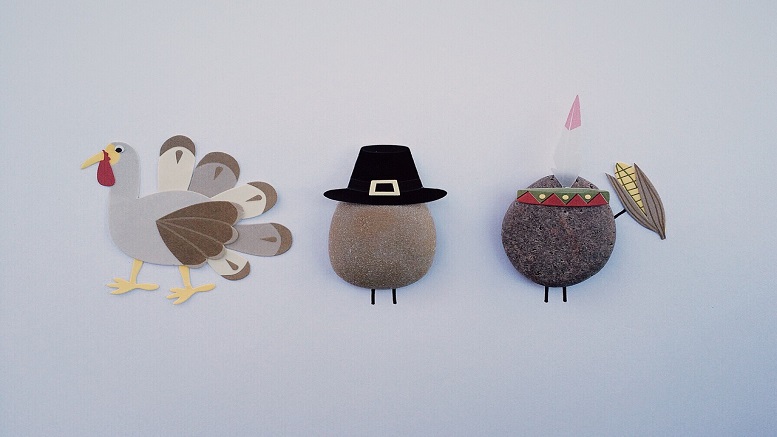 The holidays are just around the corner; it's Thanksgiving next week! Although this holiday isn't celebrated in the UK, we know our US users will be getting ready for some Thanksgiving fun.
Everyone knows that the holidays can be expensive, especially if you're the person hosting the family get together; there's all the food and drink to buy, plus presents for the kids and extra bits and pieces – it can all add up.
But Thanksgiving doesn't have to break the bank. We've put together a few things you can do that won't cost a fortune and will ensure you have a great day…
1. Have a family feast – most people will have a Thanksgiving dinner at some point during the holiday and we know that buying all of the bits and pieces can start to get expensive. So why not invite the whole family round, and even some friends, and ask everyone to bring some food and drink – that way everyone gets to enjoy a delicious Thanksgiving feast and it won't cost very much for anyone.
2. Watch the parade – Macy's Thanksgiving Day Parade has been shown on TV since 1948 and watching it with your family and friends is a great way to start the holiday – plus it costs nothing! Get cozy on your sofa and watch the giant balloons, floats and marching bands make their way through New York City.
3. Hold a board game-off – having a friendly competition helps families bond and what better time to do this than Thanksgiving. Why not choose a classic board game that everyone loves, split in to teams and play a few rounds. Just make sure everyone remembers to be a good sport!
4. Play touch football – striking up a family game of touch football, or any sport that takes your fancy, will make your Thanksgiving a great day. Football games are televised throughout the day so if your house is full of sports fans you might have to work a bit harder to pry their eyes away from the TV but it'll be worth it when you're all running around and laughing outside!
5. Give thanks – giving thanks for family, friends, the holiday feast and other good fortune is what the holiday is all about and is free to do. You could give thanks for something verbally at the dinner table before you get stuck in to your feast, or even exchange Thanksgiving thank you cards. Showing gratitude for something, no matter how big or small, is the true spirit of Thanksgiving.
No matter what you decide to do, if you're surrounded by loved ones it's sure to be a lovely day. Don't forget to check out of the last couple days of our Thanksgiving give away – take a look at our Facebook page for more information. Happy Holidays!