Spending springtime on a budget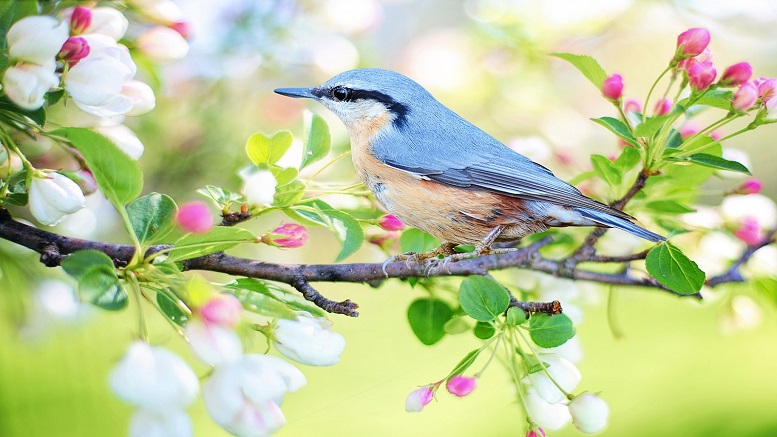 Did you know that in five days' time it's officially the first day of spring? We're feeling excited about this here at Qmee HQ as the first day of spring (hopefully) means the cold weather will start to come to an end, the sun will begin to shine and the outdoors will become more colourful as flowers and trees start to blossom.
Springtime means we can start to enjoy the outdoors again without worrying about how cold it's going to be, and we can do all the activities we love that we had to put on hold throughout winter.
Not all springtime activities have to cost a fortune; going to the zoo or a theme park can be expensive, so why not save these kind of things for special occasions and spend the rest of spring enjoying the weather and the outdoors for free!
Take a look at these money saving activities that you can enjoy throughout springtime without ruining the budget you've set…
Take a long walk/hike – it's absolutely free and is one of the nicest things to do on a sunny afternoon. You could take a walk/hike with friends around a nature park, a lake or even just through your local woods.
Go for a bicycle ride – if you've got a bicycle spring is the time to get the wheels spinning again. It's a great way to exercise, have some fun with friends or family, and enjoy the sunshine whilst not having to spend a penny.
Enjoy your garden – spring is a great time to get out in the garden and tidy up what winter has left behind. You may think of gardening as being an expensive activity what with having to buy tools and plants… but you don't always have to splash out when spending time in the garden. Sowing your own seeds is a great way to save money and make your garden look lovely at the same time.
Have a picnic – while the weather is nice, why not plan to spend a Saturday afternoon with the family and have a picnic at the local park, rather than spending money on a family dinner at a restaurant. If you all chip in for some bits and pieces for the picnic it will cost you next to nothing.
Visit a farmer's market – as the sun comes out, so do the farmer's markets! They're free to attend and great fun to look around. The wholefood and organic products are sold at great prices so have a look if there's a market setting up near you, and if there is, go along.
We'd love to know what money saving activities you'll be enjoying throughout spring so leave us a comment below…